Cinta and her herd spent most of their time within and close to the secondary forest of our leased concession block (ABTP Block 1) in the Bukit Tigapuluh Ecosystem over the last six months.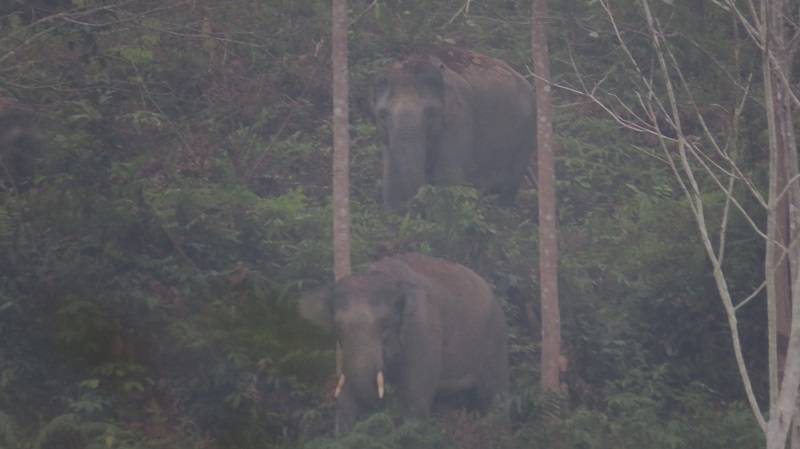 Cinta's herd in the Bukit Tigapuluh forest
Thankfully, this is a safe area for the elephant herds. Cinta's herd was only observed joining another female group on one occasion (Indah's herd) at the border of LAJ Block 4 and ABT Block 1 in the Manggatal area in May.
Cinta's herd moved outside the ABT Block 1 area and into the Lubuk Mandarsah area in July 2022. This created human-elephant conflict due to move intense human activity in this area. The IEP funded Elephant Conservation and Monitoring Units worked tirelessly to monitor and protect Cinta's herd whilst they were in this area. Thankfully, Cinta's herd soon moved back to the safe zone of our ABT concession.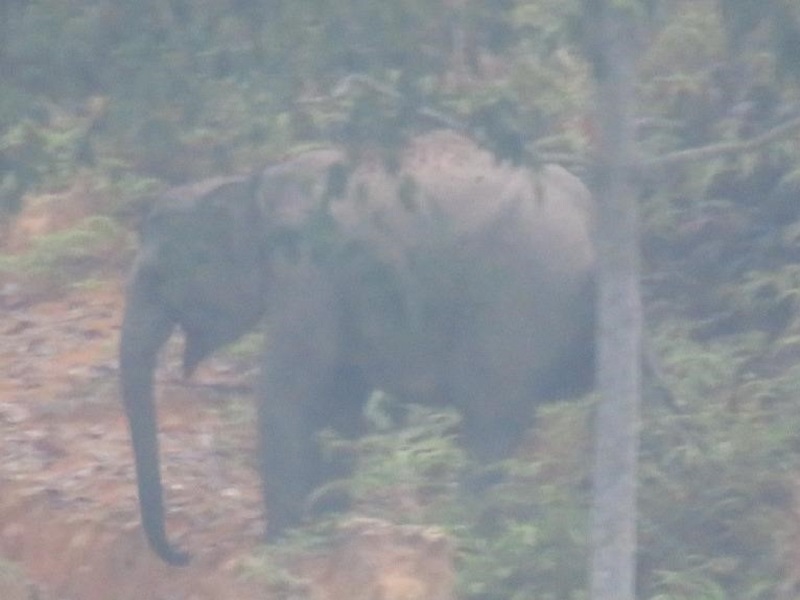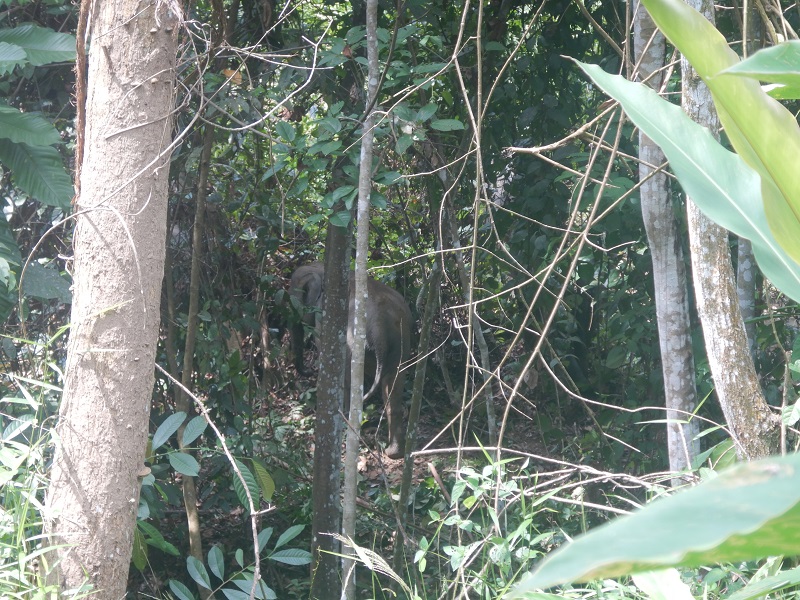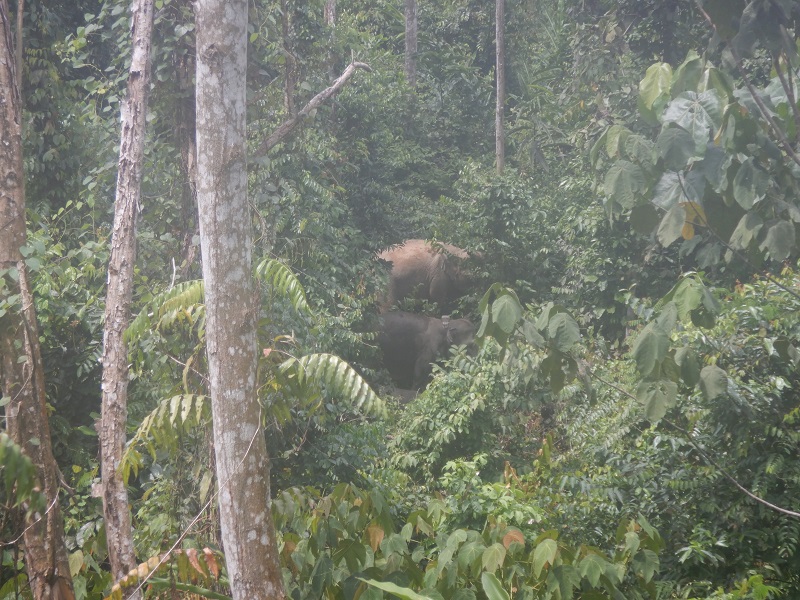 Cinta and her herd being very elusive in the forest
In September, Cinta's herd split into two groups; one group had 20+ elephants and the other group had approximately 10 elephants. In the April-September 2022 period, Cinta's group had a range of ​​252 km2 covering the LAJ Block 4, ABT Block 1, and WKS District 8 areas.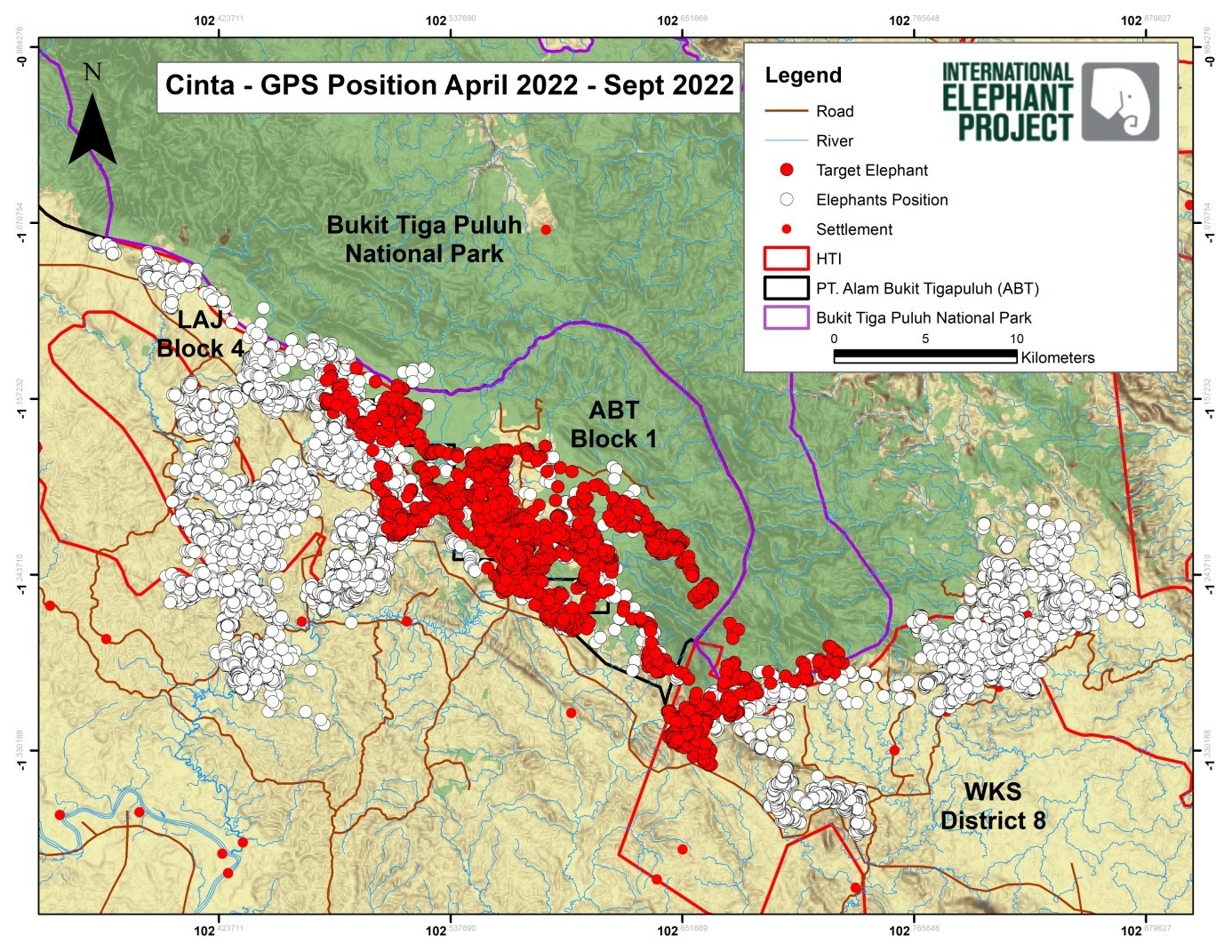 Map showing the location of Cinta's herd from April-September 2022
It can be very difficult to capture good photos and videos of these magnificent animals even though they are so large since they are often hidden in dense vegetation.
Here the team has managed to get some footage of Sumatran elephant Cinta with her GPS collar on and another adult female. If you look closely, you'll also see two gorgeous young calves.
Thank you to our Cinta adopters for helping to keep her safe and protected in the Bukit Tigapuluh Ecosystem.
(Program run by Ministry of Environment and Forestry and Frankfurt Zoological Society)